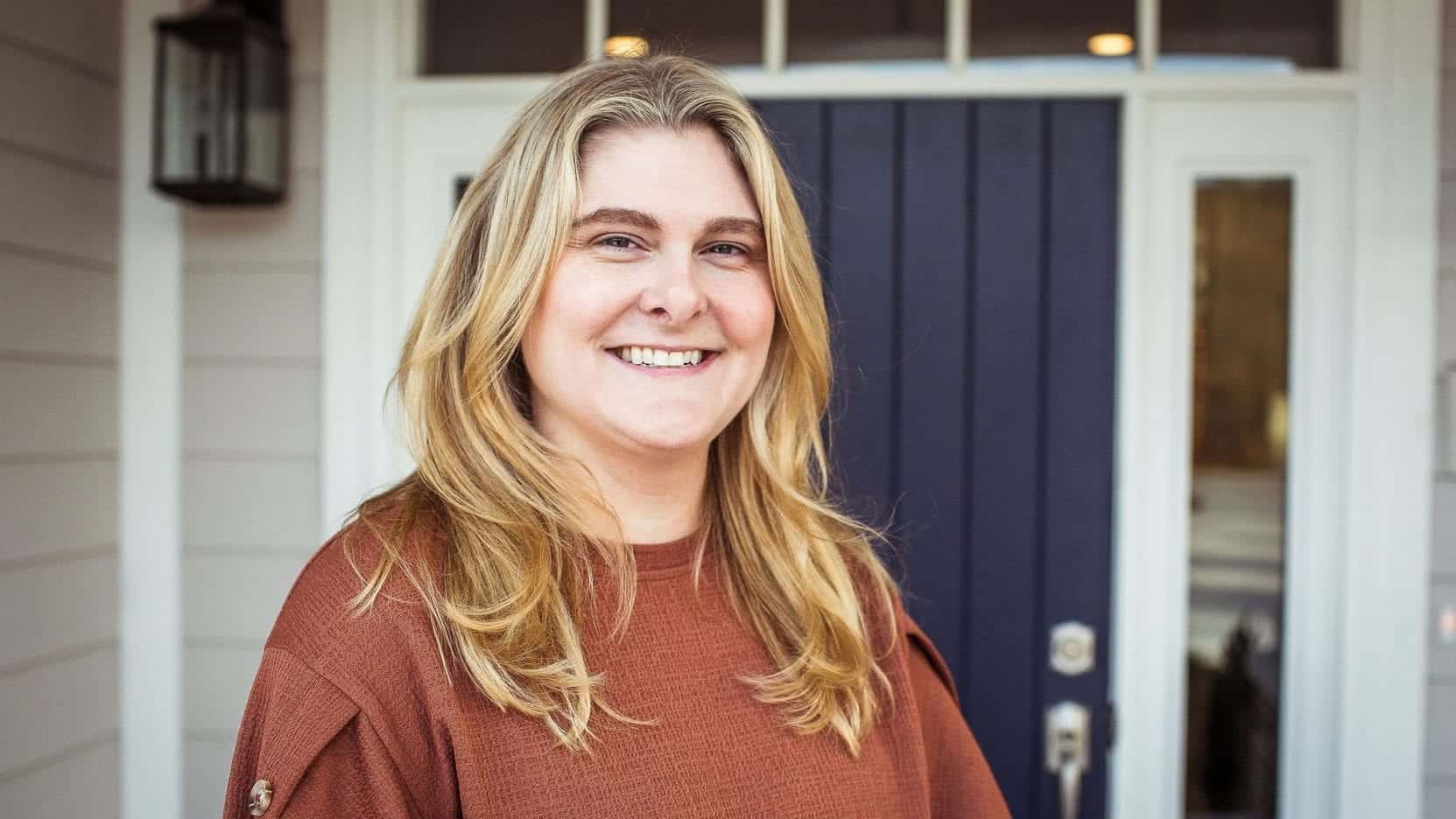 We are proud to have Nicole Pope on the nursing services team for Story Cottage at Meridian Hills, Indianapolis and Story Cottage at Carey Grove, Carmel.
Nicole has 13+ years adult medical ICU, trauma and hospice experience. She received her Bachelor of Science in Nursing from West Virginia University. Additionally, she is essentiALZ certified through the Alzheimer's Association. The certification is a benchmark for quality care across the dementia spectrum.
Nicole grew up in West Virginia where she attended college. After graduation, she married her husband, Jeff, and moved to Denver, Colorado. She spent six years in Denver working within an Orthopedic and Trauma Unit.  
More recently, Nicole and Jeff decided to move back to Central Indiana to be closer to family.  Over the last few years, Nicole has worked at St. Vincent's 86th Street campus within the Adult Medical, Surgical and Neurology Intensive Care unit. Up until recently, she also worked at the Carmel Ambulatory Surgical Center caring for overnight patients.

She resides in Carmel, Indiana with her husband and four children. She enjoys traveling, hiking, reading and humanitarian outreach through her favorite charity – World Vision International. 
Story Cottage's    Nicole adds joy and compassion to her excellence as a nurse and is an excellent communicator with both your loved one and your family.
– Dori M.
A Perfect Fit at Story Cottage
Nicole says working with the residents and staff of Story Cottage is a perfect fit for her. "I love my job, the residents and staff," said Pope. "The level of care is amazing and the caregivers do such a great job. I enjoy being a part of the residents' journey and seeing their transition from home or a facility to the warm, supportive and personable environment at Story Cottage."
"I was so fortunate to have the care and support of Nurse Nicole during my dear Aunt Sondra's year as a resident at Story Cottage," said Alice Shelton, niece of a client. "Nicole partnered with me throughout Sondra's days as a resident as she listened to both my concerns for my aunt's care and dignity, and my worry about her adjustment to the community. Her expertise in working with persons with dementia helped to make the last year of Sondra's life meaningful and important."
"While Nicole and I had many discussions about medical and pharmaceutical options to manage Sondra's behaviors and the challenges that she faced in her journey with dementia," said Shelton. "Her wise counsel was to seek balance and take time to see how Sondra responded to any change that I decided to make in her care. Nicole always put Sondra first. I remain grateful for her person AND professional care and friendship."
"The residents can't always tell me things," said Nicole. "That's where I shine. Getting to be a detective, figuring out their needs and seeing them do well." 
Services Provided by Nicole at Story Cottage Include:
Comprehensive Nursing Assessments 

Nursing Care

Evaluate Need for Standard, Additional, DMEPOS Services

Develop Nursing Care Plan

Medication Oversight

Care Planning and Coordination

Communication with Recipient and Family
What Is a New Resident Memory Care Assessment?
At Story Cottage, resident assessments are facilitated by Nicole. During the assessments, she reviews your loved one's history, medications, likes and dislikes, behavioral disturbances and any concerns your family may have, whether transitioning from a home or facility setting. These assessment meetings usually take 1-2 hours. Email Nicole to schedule your loved one's memory care assessment today.